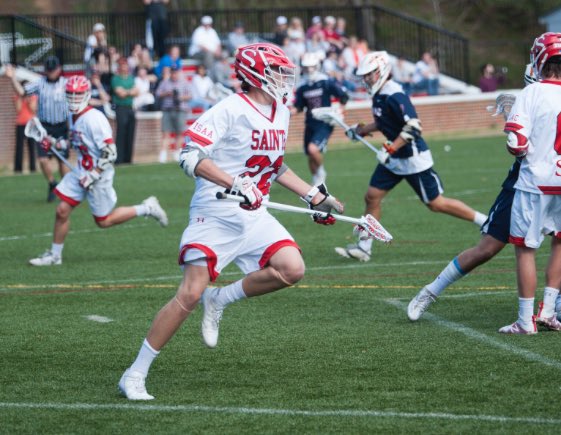 In the past week, Ty Xanders reported that not one but two high school seniors from Northern Virginia have decommitted from Lafayette. Silas Newsome, a defenseman from St. Stephen's/St. Agnes announced that he will instead be attending Brown, and Nick Rowlett, F/O from Robinson is changing over to Maryland. The two were teammates on VLC 2018.
If these names sound familiar, it's because both of them have older brothers who are college juniors having very successful careers. Jack Rowlett started both his freshman and sophomore seasons at D for North Carolina and is one of the game's premier defensemen. Jackson Newsome (Jake to the Arlington homies) started at attack for Brown, chalking up 19 goals and 4 assists.
As a NoVA guy, I'm excited to see these two catch on with top-tier D-I teams and refuse to let their older brothers overshadow them. DC is a certified hotbed and VLC churns out big-time recruits year in and year out.
Plus, those Newsome on Newsome matchups in Brown's practices are going to be fun.
'Nuff said. Highlights: