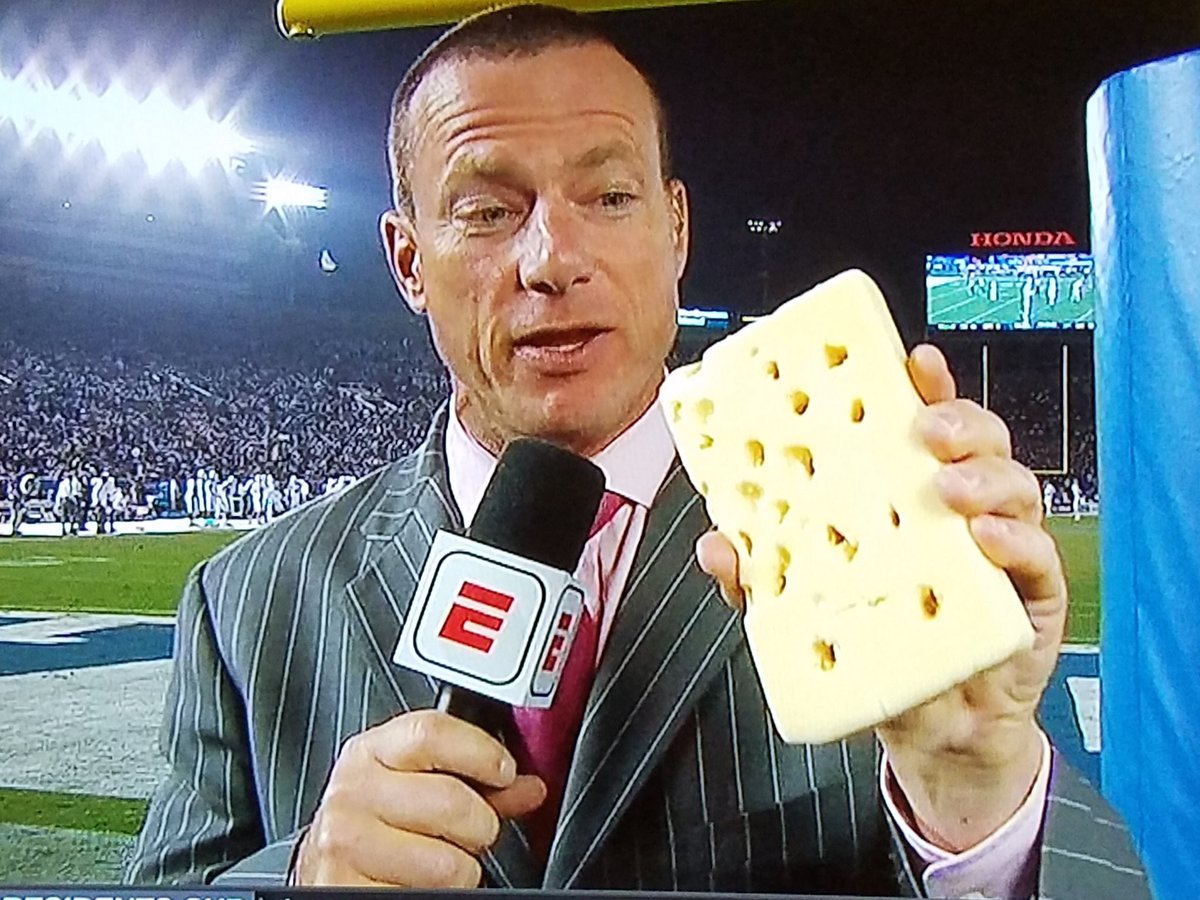 Photo Credit @TheSportsDegens/Twitter
If you're familiar with our work, you know we at QuickStick have a lot of fun following Quint Kessenich's offseason gig as a College Football sideline reporter for ESPN. The former Hopkins All-American and ESPN's top lacrosse commentator has had some odd moments this season. In the past two weeks respectively, he has used toast and Swiss cheese as visual aids and it has been super weird.
Our theory? Quint is just hungry out there. He's a Baltimore guy but he's been doing night games on the West Coast. It's late and he's trying to get his snack on. I imagine he wakes up at 5:00 am Baltimore time (2 am for the PAC-12), knocks down a kale smoothie and laces up his volt yellow shoes with black mid-calves to hit the gym. He then spends the rest of the day preparing for the night's game. By the time the guys in the booth kick it down to Quint on the sidelines in the 3rd quarter, he's been up 24 hours straight and all he can think about is food.
So let's cut our boy a little slack, huh? He's just a scrappy journalist who knows how to #stayhungry.
P.S. Shoutout to Quint's counterpart, Paul Carcaterra, who has been quietly killing it on the CFB sidelines. You can catch him this Saturday on ESPN's noon broadcast covering Georgia-Vandy.