The holidays are a tough time to stay in shape for everybody. But for college lacrosse players, it's especially important to keep the winter weight off with the season right around the corner. Big family meals, shenanigans with the hometown friends, hot chocolate and cookies will be calling your name from the second you come home after finals until you head back to campus for preseason practices. You might have a workout packet but either way these tips will serve you well to head back to school in playing shape.
1) No seasonal beers
The number one rule. Winter beers are hearty and dark and delicious if you're into that kind of thing. But they pack north of 200 calories, which you don't need. If you choose to partake, make sure it's something lighter.
2) Play with the kids/dogs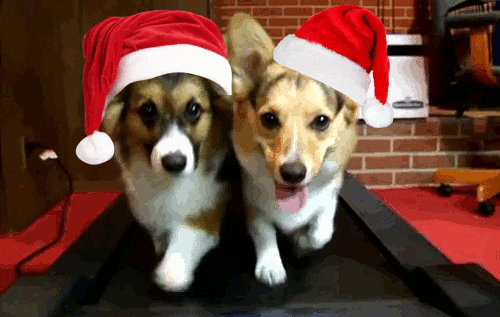 Chances are you're spending time with family over the holidays, which can mean a lot of sitting around in someone else's house in between big meals. Instead of sitting on the couch watching Elf for the hundredth time, find your younger cousins or the family dog and go run around with them. Just get childish. Kids and dogs alike have absolute motors and you might get some good cardio in a game of fetch or tag.
3) Midnight runs
With family togetherness going on all day, you might find it hard to find time to fit in a workout. So plan on going out at night and knocking out a quick couple miles. This time of year, with the crisp air and lights up everywhere, it can actually be really pleasant. Plus, planning on doing something athletic at night will keep you from eating or drinking too much in the evening.
4) Eat oranges
Anyone else get these in their stockings? Well if you do, eat 'em. Chances are your college diet doesn't contain enough fruit. Capitalize while you're home!
5) Embrace the bulk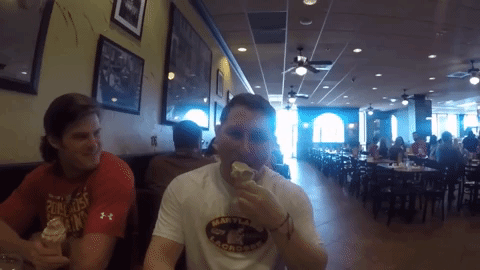 There's lots of good protein going around these days. Whether your family's big meal centers around a holiday ham, a turkey or steak, there's going to be a lot. Eat up and just lift a lot. Congrats, you are no longer a finesse guy.