By the power vested in me as a blogger and former defenseman, I hereby pronounce 2018 the year of the longstick celly. Most defensemen don't light up the scoreboard with their poles, so they usually don't have the wherewithal to celebrate creatively when they finally do put one in the back of the net. Unless you're John Sexton…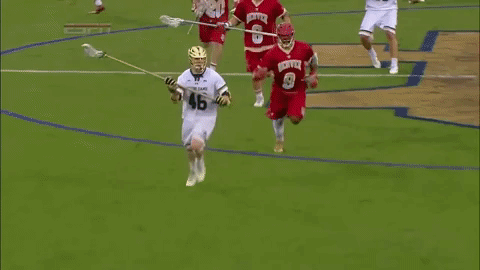 But this is the year we step our game up, fellas. Here are a few ideas to help you and your boys celebrate right.
The Ladder Drill
You just scored after going coast-to-coast. You keep it simple at first, meeting up with all the offensive players for hugs and daps. But when you get back into the defensive end and see the attackman you've been battling for three quarters, you know you need to flex. You and one of your fellow denfenseman lay your poles on the ground, parallel to each other. You do footwork drills as though they're a speed ladder.
D-bag level: High. Likely to start a fight.
The Ski Shot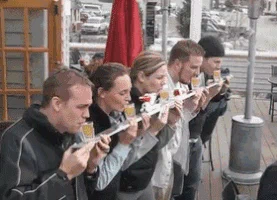 Same deal, you just went down the field and scored (probably high-to-low five hole). You gather the boys on the offensive end and line up shoulder to shoulder, then go bottoms up like you just got back to the lodge after a day on the slopes. (21+ please)
D-bag level: Also high.
Rake it Up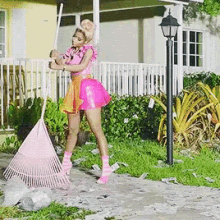 This is a great way to follow up an assist to an attackman on the fastbreak. The goal-scorer dances in place, throwing imaginary dollar bills in the air, while you drag your stick in a raking motion at his feet. If it's a summer tournament, you might be able to get someone to play Yo Gotti from the sidelines.
D-bag level: Medium, higher with the music.
The Turnover Chain
This is perfect for the ultimate defenseman play: a caused turnover, ground ball and transition goal. Pull an imaginary chain over your head, throw up the U and pose facing the sideline.
D-bag level: Doesn't matter, they have to respect it.