"The RPI is for losers, but we're stuck with it."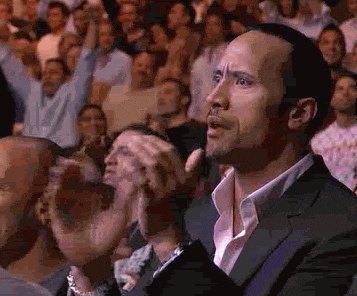 Quint Kessenich led his Monday rankings column off with that gem and we couldn't have said it better ourselves. This is sure to be a contentious bracketology season, with very little separating teams 4 through 20 in the national rankings. No one knows how the bracket is going to shake out but I can guarantee you two things: 1) some very deserving teams will be left out and 2) the selection committee will rely far too much on a heartless statistical index.
With NCAA lax bracketology and the NFL Draft colliding this week, we're at the peak of sports media finding the most complex ways possible to get their message across, usually through an over-reliance on statistics. It's a genius move, actually. Instead of having to sit down and watch the games/players, you can regurgitate numbers collected by others. Your takes are backed up by plausible deniability, since you were just reading the numbers.
Also, you get to posture as being the smartest person on the internet. I mean just look at this algorithm from IL (and try not to strain your eyes too hard).
These days, it seems the primary goal of columnists in sports media is not to inform, but to establish their own status as an expert who know more than you. Everyone with a keyboard has a voice these days, so it's easy to see why more established writers would feel insecure and want to reinforce their authority by leaning on complex methods.
But at what cost? Say a kid who doesn't play is interested in lacrosse and clicks on that bracketology column because he's curious who's good this year, only to be beaten over the head by the damn Matrix Reloaded.
If lacrosse is going to grow, it needs to be more accessible, not just through affordable after-school programs, but through media coverage that is engaging and fun. We with the keyboards play a big part in this. Young minds are drawn to dynamic personalities, not creative algorithms.
Give us energetic and relatable content, like Relaxin' with PCarc. Give us podcasts that are fun to listen to instead of hours of brain dumps. Give us players with electric charisma like Kyle Harrison and Matt Gibson.
We subscribe to the saying, "be the change you want to see in the world." Lacrosse is fun. Its coverage isn't always. We strive to bring you coverage that you'll enjoy.
I'm not venturing to say that QuickStick is the answer. There are much funnier and smarter people on the internet. We just hope to strike a unique tone that people can relate to and enjoy.
And unlike people who do this for a living, we don't give a shit about pedigree.