Back before the 2018 MLL season got underway, I wrote a few preview blogs of teams I thought had some interesting headlines to pay attention to. I started with the defending champion, Ohio Machine.
Since you all most certainly read the post, I don't have to do too much recap. So, I will simply say that I predicted this team would roll through the regular season, finishing with a record of 10-4, but slip up in the first round of the playoffs and lose.
Well, I was right about one thing – they slipped up. A lot.
With this weekend's loss to the Atlanta Blaze, the Machine have officially been eliminated from playoff contention with two weeks still left to play.
Ohio had zero significant departures last off-season, were bringing back one of the best players in the world in Tom Schreiber (this guy), and they had their entire championship core still intact. I did not foresee them being as bad as they were.
Even with their sleek new uniforms…
…the Machine sit at a record of 3-9 which is tied with the Cannons for worst in the MLL. Kind of sucks for Davey Emala who requested a trade from the Cannons to the Machine only to end up on a team that is just as disappointing. Not to mention, Mark Cockerton, whom Emala was traded for, has been putting on a show both on MLL fields and at the FIL World Championships.
The Numbers:
Why has Ohio struggled severely to replicate their production from last season? Well, that can be blamed mostly on the offense. The Machine defense is allowing an average of just over 14 goals per game, which is middle of the pack in the MLL. That number is also a bit skewed as they gave up 25 goals in their opener, but have not allowed more than 17 since.
The offense, however, has been unable to carry the torch and has produced only 12.75 goals per game. The Machine have failed to score more than 17 goals in any of their games, and they've achieved that total once. Those are some low numbers by MLL standards.
The problem hasn't necessarily been that they're getting blown out and aren't competitive (they've lost a game by more than 5 goals just twice this season). Their problem is that their big guns have not shown up.
Outside of Marcus Holman and Justin Guterding (who was playing for Duke into late May, mind you), no player on the Machine has surpassed 20 points this season.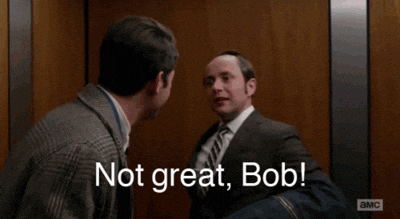 How does a team with Kyle Harrison, Tom Schreiber, Peter Baum, Connor Cannizzaro, and Jake Bernhardt average below 13 goals per game and have just two players with north of 20 points? It makes little-to-no sense.
Maybe we can chalk it up to a championship hangover? Regardless, one thing is for sure: there will be a new champion in Major League Lacrosse this season, and I am officially afraid to make the prediction of who it will be.
Thanks for that, Ohio.